Property Owner Negligence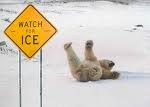 Getting hurt on someone's else's property does not automatically mean that the property owner is responsible. Negligence, that is, violating the duty to act reasonably with regard to the safety of others, must be shown.
It is vital that, if you are hurt on someone's else's property, you notify the owner or manager immediately. Take photos of the scene as soon as possible after the accident. If you tripped or slipped, be sure to keep the shoes you were wearing and don't wear them again. Get medical attention right away, then call us.
If you have been injured on someone else's property or business, call us TODAY for a free consultation about your rights.
| | |
| --- | --- |
| Three Offices To Serve You | 1.888.280.2801 |